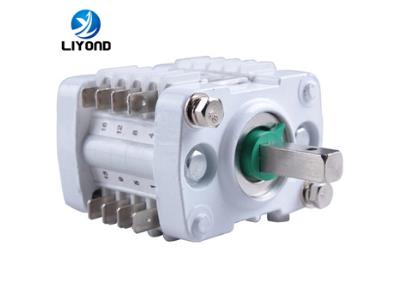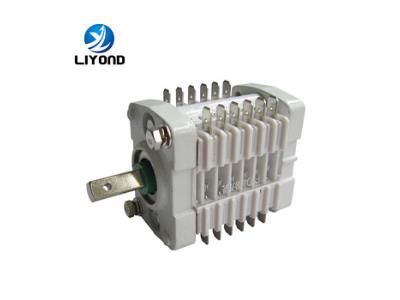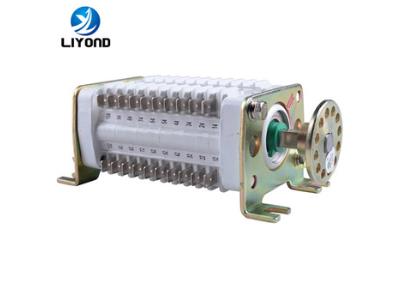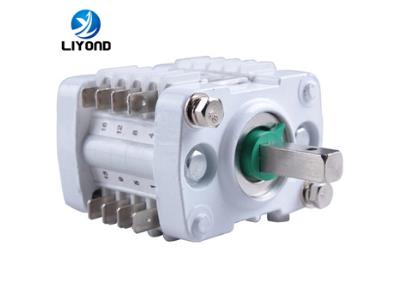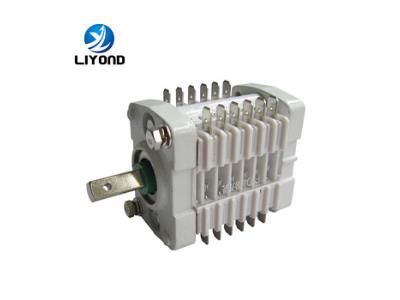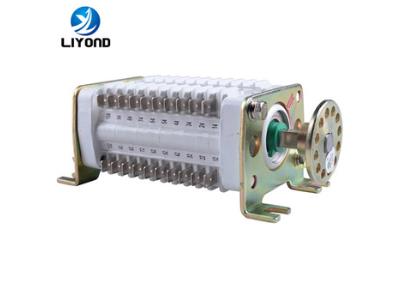 F10 series electric spare parts auxiliary switch for VCB
Recommended by CCCME
Product Details

Company Profile
F10 series electric spare parts auxiliary switch for VCB
This Auxiliary Switch series applies to the HV operating mechanisms switching on, switching off, interlock, and controlling of signal circuit. It also applies to HV switchgears, and can be used as transfer switch or cubicle switch.

Specifications:
1. Rated voltage: AC 220V
2. Rated frequency: 50Hz
3. Rated current: 15A
Working Conditions:
1. Ambient Temperature (-40°C≤ t ≤40°C)
2. Height above Sea Level (h≤3000m)
3. Monthly mean relative air humidity ≤ 90%, daily mean relative air humidity ≤ 95%
4. Oscillatory acceleration 15m/s2
5. Situation of no sharp pounding, no explosion risk, no inductive dust, no air destroying, insulators or corroding metal, and so on.
Structure
1. According to different requirements, the turning angle of series F10 could be 60°~90°~120°.
2. Series F10 is divided into straight type and horizontal type according to the assembling method. It's divided into horizontal structure and straight delay contact according to the way of construction.