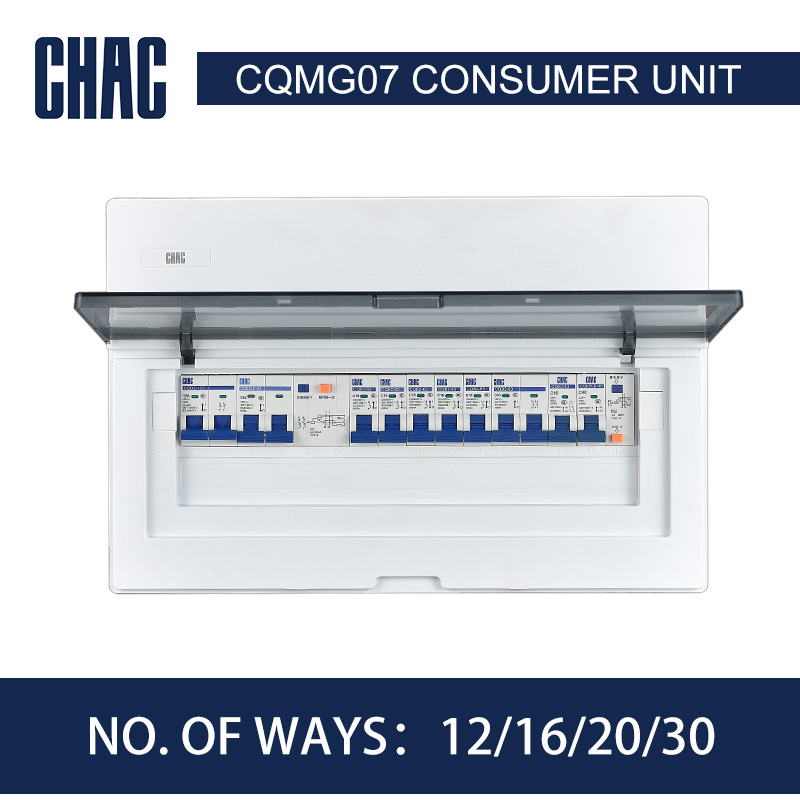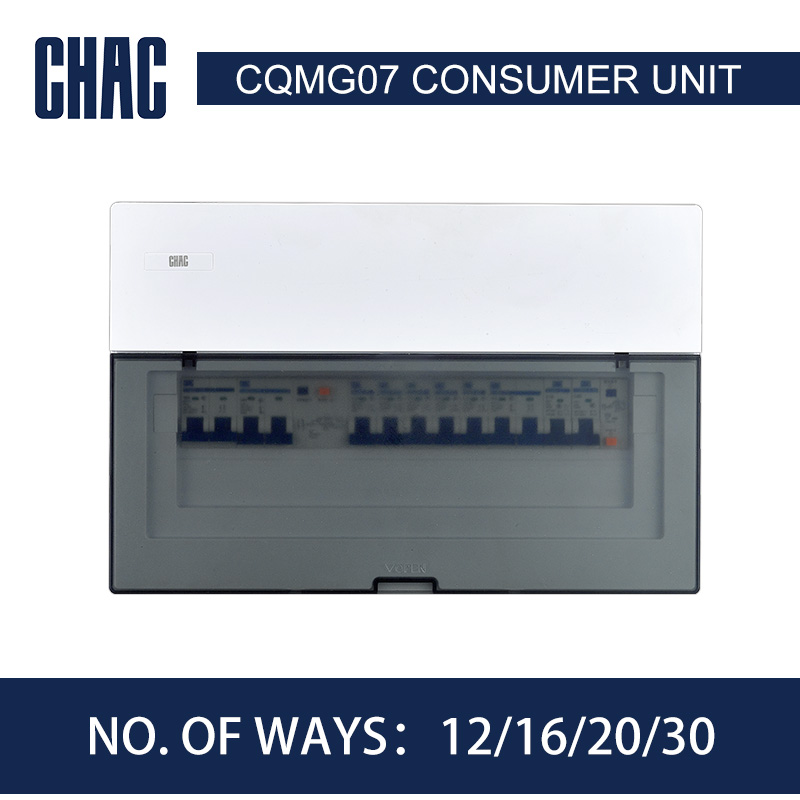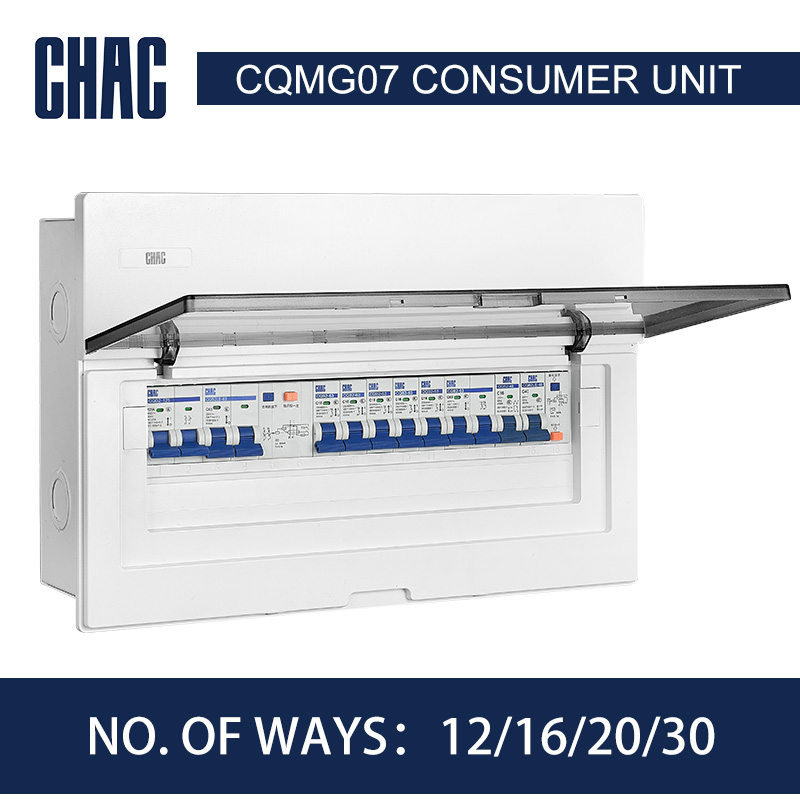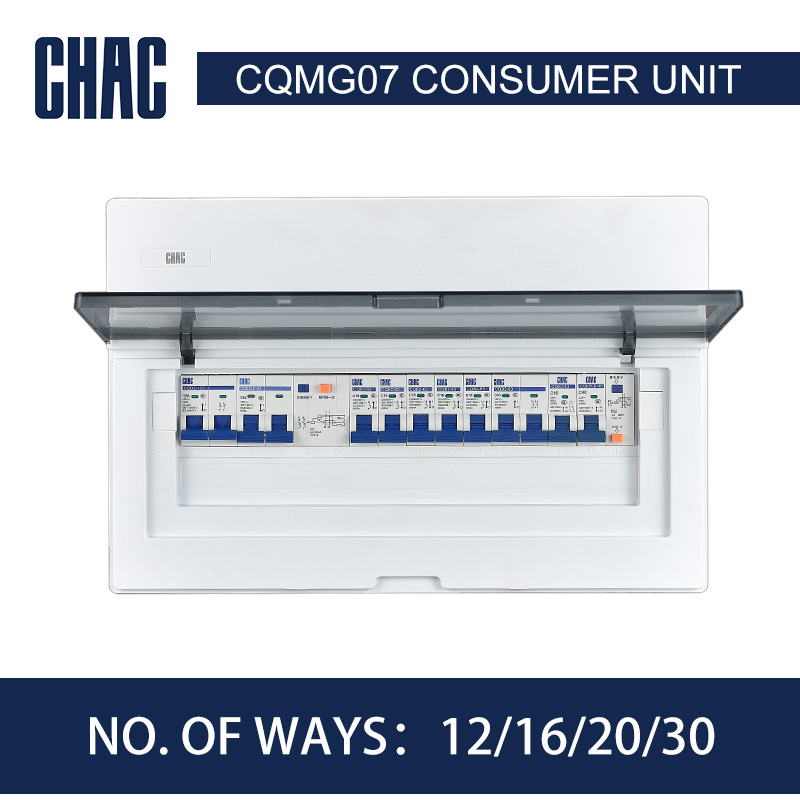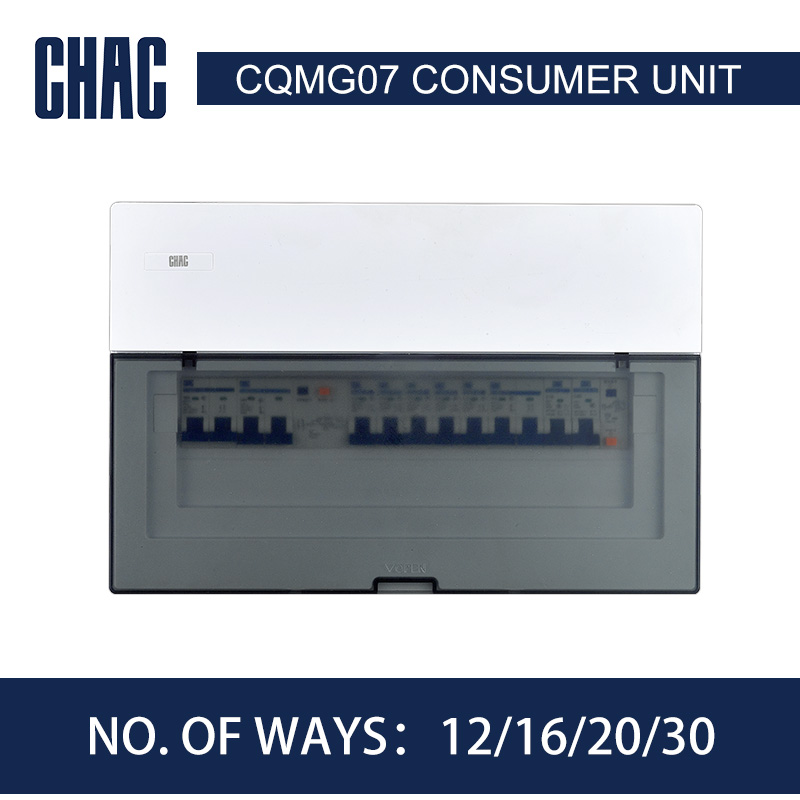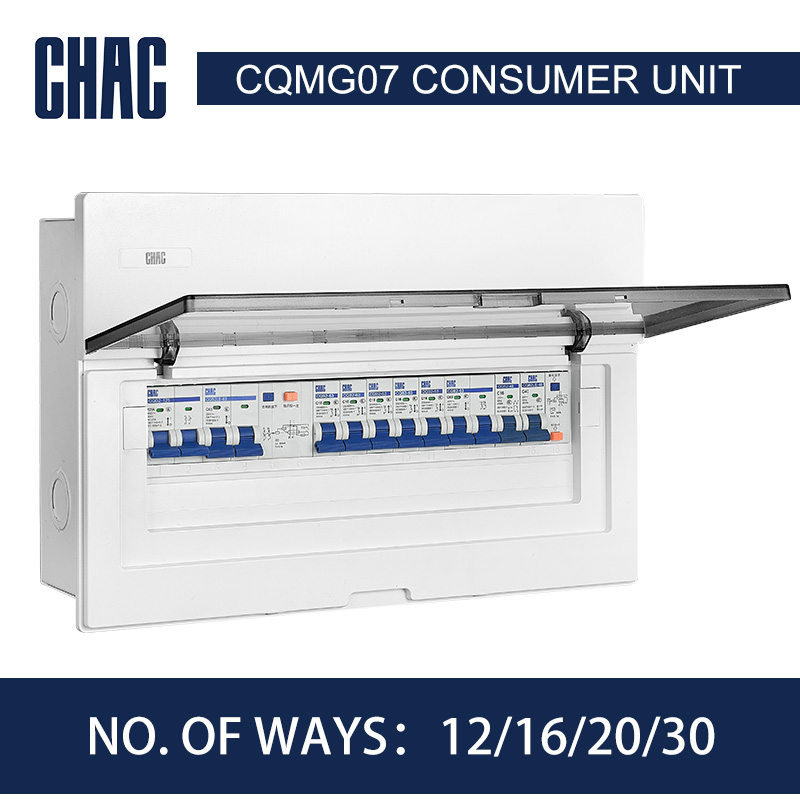 CQMG07 Consumer Unit
CCCME Member
Recommended by CCCME
Product Details

Company Profile
Features -Compact enclosure -Low smoke & fume paint -Available in 12,16,20 and 30 modules, enabling the installer to design a consumer unit to individual specification. -Raised& removable DIN rail/ busbar assembly -Factory fitted incoming devices for reduced installation time
1 Application
CQMG07 consumer unit is mainly used at the end of power line with AC 50Hz/60Hz and rated voltage 230V/400V. Widely used in families, high-rise buildings, residential buildings, stations, ports, airports, shopping malls, hospitals, cinemas, enterprises and other places. The plastic parts of MG modular consumer units are all made of flame retardant PC material, which has the characteristics of impact resistance and excellent insulation.
Features
-Compact enclosure
-Low smoke & fume paint
-Available in 12,16,20 and 30 modules, enabling the installer to design a consumer unit to individual specification.
-Raised& removable DIN rail/ busbar assembly
-Factory fitted incoming devices for reduced installation time
2 Type designation
3 Technical data
Specifications

Rated frequency

50Hz / 60Hz

No. of Ways

12、16、20、30

Rated current

230/400V

Door Material

Flame Retardant PC

Enclosure material

High quality cold rolled steel sheet (surface spraying)

Row type

Single row/Duplex row

Max. Load

125A

Compliant standards

GB/T 7251.3-2006, JB/T 7121-93
4 Installation Conditions
4.1 Ambient temperature: - 5 ~40 with an average value not exceeding ±35。
4.2 Altitude: <2000m
4.3 Pollution degree: 2
4.4 Overvoltage Category: II&III
4.5 Installation type: Surface-mounted
5 Overall and mounting dimensions.